How brands might foot the bill for Facebook privacy – Do Not Read Until Monday
Grumpy Forever ❤️ Do Not Read Until Monday.
Facebook's News Feed update shows how brands might foot the bill for privacy
First, I'd like to thank Facebook for forcing me to trash my intended topic for the week at the 11th Hour, given its latest News Feed update on Thursday afternoon.
I used to have a piece of advice I'd give to anyone analyzing a platform update: How could they monetize this. In the case of Facebook's pivot to privacy, we may have just got our answer – having brands subsidize it.
The latest News Feed update seeks to promote content from a users' closest friends and pages they follow – standard things. However, it's added a new signal to its special algorithm sauce: direct response surveys.
Facebook's announcement on the change suggests these battle royale tournaments between friends, pages and posts will recur regularly.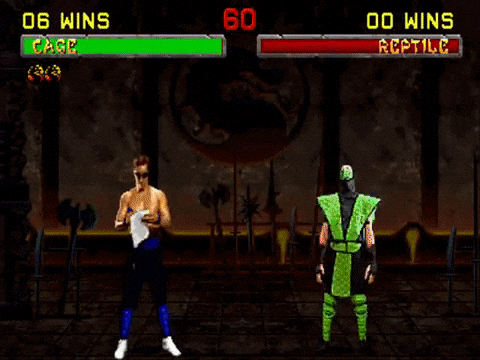 Not a bad plan, as tastes can change on a whim.
This could affect brands in a couple ways. First, Facebook will have loads more personal, affinity data flowing in. Though times have changed from the organization offering it up willy nilly, I'm sure they'll find a way to put it to good use. It could mean superfans and advocates see posts more ably and more often. It could mean…
It will cost more for advertisers to expand beyond these core audiences. More refined Relevance and Ad Recall scores – which this data could influence – could potentially create a challenge for certain brands, campaigns and/or products. As in, if a user is unfamiliar with your content or branding, it may get the "thumbs down" – an uphill challenge for CPM.
Another challenge will be Facebook's option to allow users to clear their on- and off-platform activity. (But not phone tapping, which they're totally not doing.) The company essentially stated that showing how the sausage is made should sell more sausages, but those erasing or turning off tracking will be most costly to reach.
Facebook could use some additional revenue as well, seeing as how it's bumping pay for the contractors sifting through caustic content on the platform. Likely the same ones sniffing out coordinated activity and enforcing its new, harder line on livestreaming violations as well.
It also may need to cough up a few billion to the FTC, which may be monitoring it for the next 20 years.
Oh, and here's why you may have seen a bunch of Facebook groups go private.
…
And what they're doing about it.
Odds + The End
Goodbye, Instagram Direct, we hardly knew ye.
No seriously, we're a *social agency* and even we forgot you existed.
Indirect Instagram wants you to watch more Stories, and they've got an Explore tab redesign to prove it.
Fair enough they have to fend off TikTok, which just topped App Store downloads for the 5th consecutive quarter, somehow.
Good enough time to note Who Ripped Off Snapchat This Week: Line.
Snap's gender-swap filters captured imaginations this week, though there was some criticism too.
OK, Spotify kinda knocked off Stories this week too, with a new feature for artists.
It's also making podcast production easier through its Soundtrap for Storytellers software.
Uber took a dive in early trading after its IPO, but it also debuted during a tariff-off, so let's not judge too harshly.
Next up: Fiverrrrrrrrrrrrrrrrrrr.
Google AI can use your voice to speak other languages, and some AI rogues cloned Joe Rogan. What's the worst that could happen?
Governments around the world this week joined a non-binding resolution against online hate speech. But one was conspicuously absent. … maybe they were too busy scrubbing Obamacare from websites?
Twitter shared a new feature to combat anti-vaxxers, but also … shared a bunch of user location data accidentally.
A study revealed Netflix could be in trouble if Friends and The Office depart the platform.
Good thi… Uh oh.
If that weren't tough enough for the league-leading streamer, Disney all but completed its Hulu takeover.
Good a time as any for Netflix to pivot to video … games.
Looking to life beyond GoT: Black Mirror and Rick & Morty both announced their respective returns.