Do Not Read Until Monday: Facebook Issues Abound
Have an eggs-ellent weekend and Do Not Read Until Monday!
The Cluster-Zuck Continues: Unfolding controversies foil Facebook
Facebook's woes continued and compounded this week, as new data collection concerns arose, users sued, and tech firms attacked the platform.
First: Is Facebook tapping your phone? This just might be the case for Android users, one of whom downloaded an archive of the social network's dirt on him, and it curiously contained phone calls and texts he made. While there was backlash against the company as result of the revelation, Facebook maintained that users had to opt in to such recording. Regardless, Facebook's being sued for it.
At a national level, the FTC confirmed this week it was conducting an investigation into Facebook. Meanwhile, CEO Mark Zuckerberg balked at questioning by UK Parliament over election meddling in the Brexit vote. However, we imagine it would have looked something like this: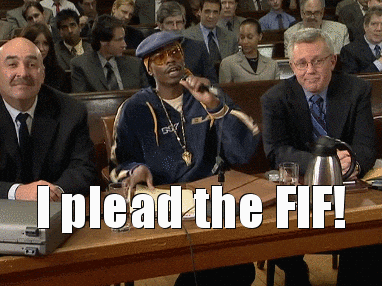 The controversy surrounding Cambridge Analytica also crept into Facebook's rumored entry into the smart speaker market as well. Thought to be on the docket for May's f8 conference, those plans have allegedly been scrapped.
The firm's trying to press forward despite it all, announcing a conference to fight abuse and misinformation on its platform, and to combat fake news, it's fact checking photos and videos, as well as prioritizing local news in user feeds.
Later in the week – even despite efforts like Mozilla blocking off-platform Facebook data collection – things seemed to be trending upward.
But then came the memo, the one that stated Facebook was ready to accept all the ills its platform could harbor in the name of growth.
Better luck next week…
Odds + The End
Facebook's woes could open an opportunity for Apple's iMessage Business Chat.
Apple's also getting more serious about ads in its News offering.
Similarly, sponsored games rolled out on HQ Trivia in a bid to monetize the app.
TV ad spending dropped in 2017, the first drop since the recession in 2009.
Yep, sorry TV – the new hope is podcasting.
Pinterest developed a tab for friends' posts only. Also, it's chronological.
Timestamps allows you to share specific moments from live streams on Twitter.
This week in incredible timing: Snapchat is apparently building data sharing capabilities for third-party apps and its platform.
It also ghosted about 100 of its sales people in its third round of layoffs this year.
It's got the Easter Bunny on its side though, and what could be another hit with an AR Easter egg hunt using Snap Maps.
Ford has a car vending machine, and it kind of looks like a cat.
Tumblr deleted 84 Russian troll accounts. I wonder if, as they removed each one, it would reveal another, smaller yet similar account?
The quasi-social network from Amazon, Spark, reportedly isn't catching fire.
Netflix got canned from … um … Cannes.
Uber has pulled out of Southeast Asia. Hey, no judgement here, Uber. I've played Risk before – shit is hard.
Apple wants to

monitor

help teach school children with ClassKit.
Expiring friend requests could be a thing soon on Facebook.
However, private comments seem like they could be more useful.
Only 90s kids will remember: Palm is back!